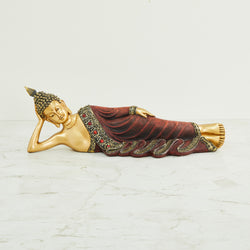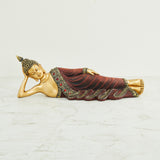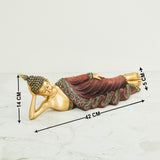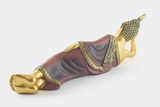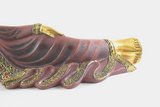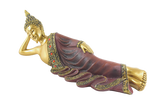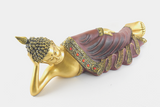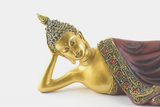 Buddha is a symbol for Peace. It attracts Prosperity, Success and Financial Gains. You can place a Buddha statue in your home / office.

Wonderful present idea for housewarmings and other occasions. They are made entirely by hand using traditional skills handed down from generation to generation

Material is used for making this beautiful peace - Fiber Resin Polyresin FRP

So, what could be a better gift or a better option to bring home than the idol of Buddha.

Harmony using various conventional techniques. Lord Buddha is believed to be the 9th incarnation of God Vishnu.
Where to put these: Meditation Buddha idols can be placed in the outdoor garden or any quiet corner of the house to create serenity and zen ambiance.

Product : 1 Buddha Murti
Material : Polyresin
Design : Abstract
Care Instructions : Wipe with soft , dry and clean cloth, Avoid Water or chemical for cleaning, Store in dry place
Country of Origin : India
Net Quantity : 1
Dimensions (CM): 42x14x5
Additional Feature : Enlightening our surroundings, Decorating Home
Better than other website
Better than other website