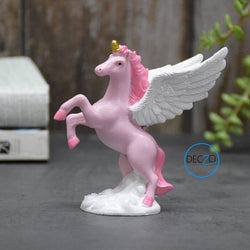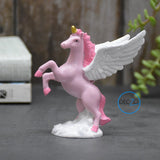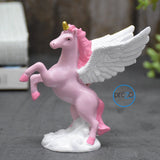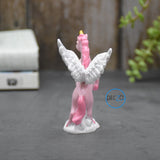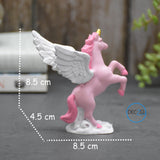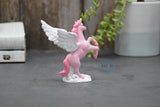 Pegasus is a unique creature in Greek mythology because it isn't a monster. In fact, this is a celebrated creature that tends to be looked at in a positive way. He is always depicted as being a white horse with wings and his main function appears to be that he assisted Zeus by bringing him his thunder and lightening from where it was created
 Cute and Attractive Resin Miniatures are must have for your beautiful garden, amazing return gift, office decorative, Baby room decorative, car dashboard etc.
Made of Poly-Resin Material, Eco Friendly can be used for both indoor and gardening.
Keep them at your place, be creative, and impart a lively look.
High quality Poly-Resin succulent miniature garden toys
Anti-fade and non - corrosive colors
Does not break easily
Perfect for gifting and decorations
Visually appealing designs 
Dimension (CM): 8.5x8.5x4.5