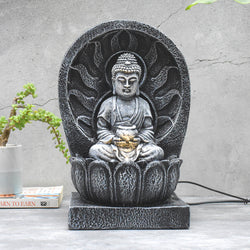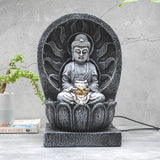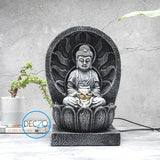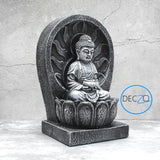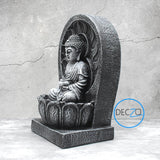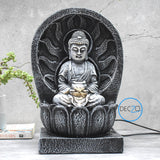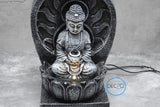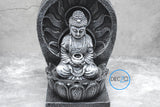 Place this beautiful indoor water fountain in your living room and enjoy the tranquillity that it offers! The natural sound of water movement will definitely relax your body and take your mind away
This indoor water fountain is the most perfect gift - whether for Diwali, for a new home or for a newly wedded couple. It makes a nice gift that can be enjoyed for any occasion. Enjoy the calm flowing water after a long and stressful day!

Made from poly resin, this stunning ornament has unique authentic and rustic features, with high decorative features. The warm colours will enhance the sense of décor and make your home more cosy. For more beautiful effect, place the ornament in dim light so the LED light's shimmering reflection against the fountain looks breath-taking

It is easy to use and assemble, and also comes with UK standard 3-pin plug. It can be easily carried around. Sit back; enjoy the calming and soothing effect of the gentle sound of the waterfall with the sweet-soothing light.
Material: Poly-Resin, Marbel Powder
Dimensions (CM): 34x23x16.5
Box Content: 1 Water Fountain, 1 Electric Motor
Color: Black, White
Uses: Indoor and Outdoor