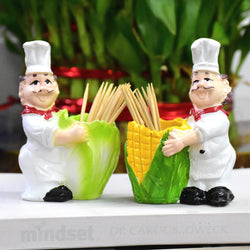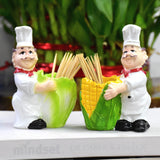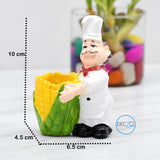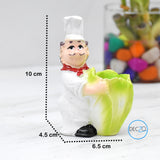 Materials: The cute chef sculpture is made of environmentally friendly resin materials. It can place small objects such as toothpicks and pen etc.
Unique Design: It has a rustic retro style, exquisite handmade crafts, and is beautiful and practical.
Lovely Chef: The lifelike chef shows your love for life, and the chef warmly welcomes you with a charming and friendly smiling face.
Easy To Use: Chef toothpick holder business card holder decoration, creatives soft furnishings can be used as kitchen decoration, desktop decoration, and so on.
Widely Applicable: The exquisite hand painted craftsmanship ensures that it is the perfect choice for restaurants, hotels, bistros, housewarming, home kitchen decorations or collections!