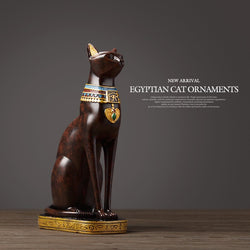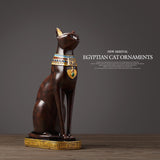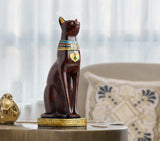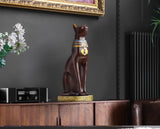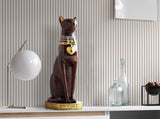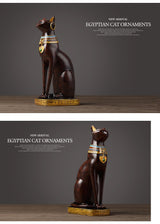 Bring an exquisite touch to your home with this intricate figurine that has been crafted to add an artistic flair to your home. Place it in your living room and let the serene design enhance the overall appeal with leaps and bounds.
This magnificent structure of Egyptian Mau made in resin , it brings good luck ad strength ,has a tremendous powerful charm. Ideal to keep on your work desk, this will prevail an aura of potential intensity. The geometrically carved-out structure gives it a striking edge. They can accent your home or office for the right decor. Perfect for adding a decorative touch to any bedroom, living area, dining table, office, spa, nursery, or even a foyer or entryway
Product : 1 Egyptian Mau Decor
Material : Poly-resin
Design : Abstract
Color : Glossy Reddish Black
Country of Origin : India
Net Quantity : 1
Dimensions (CM) :

Height-36.5, Depth-17, Width-11

Set Size : Single Pc
Additional Feature : Enlightening our surroundings, Decorating Home
Care Instructions : Wipe with soft , dry and clean cloth, Avoid  chemical for cleaning, Waterproof , Weatherproof.