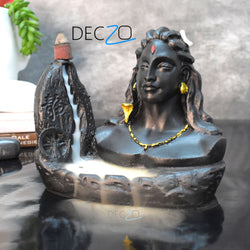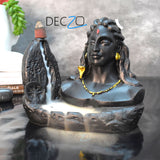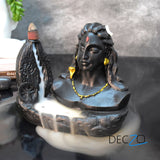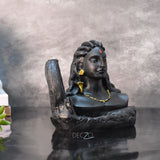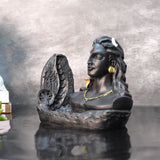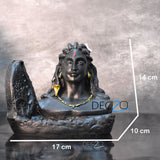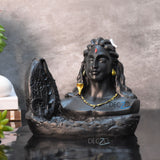 Application scope: Living room, bedroom, study, office, meditation room, yoga room, hotel, library, etc.
This marvelous resin incense burner will provide years and years of usage and are an easy way to add a beautiful fragrance to your home or office.
The incense burner creates an illusion of a smokey waterfall.
Simply place an incense cone at the top of the mountain and smoke will flow through the sides.

Sales Package: 1 Incense Burner, 20 Dhoop Cones 
Size in Centimetres: 19 Long X 12 Wide X 12 High 
Weight:  200-300 grams
Country of Origin: India
Care Instructions : Wipe with soft , dry and clean cloth, Avoid chemical for cleaning, Store in a dry place