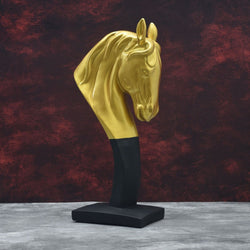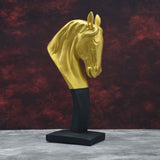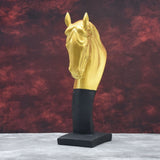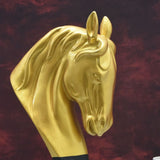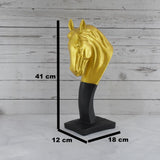 Tremendous powerful charm. Ideal to keep on your work desk, this will prevail an aura of potential intensity.
This regal depiction of a stallion is nothing short of spectacular. Make this gallant piece a part of your living space to add character and charm. A very special Piece of Art, this sculpture has a real life texture look and feel on the head and crest of the horse. 
. They can accent your home or office for the right decor. Perfect for adding a decorative touch to any bedroom, living area, dining table, office, spa, nursery, or even a foyer or entryway
Product : 1 XL The Statement Stallion
Material : Poly-resin
Design : Abstract
Country of Origin : India
Net Quantity : 1
Dimensions(CM) : 41x18x12
Additional Feature : Enlightening our surroundings, Decorating Home
Care Instructions : Wipe with soft , dry and clean cloth, Avoid  chemical for cleaning.