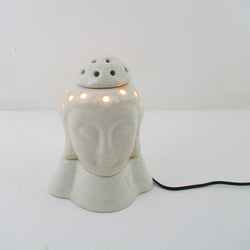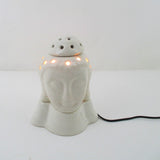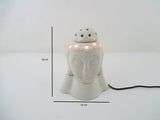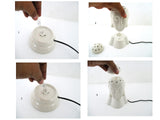 Deczo_india
Lord Buddha Shape Ceramic Electrical Night Lamp With Aroma Wax/ Oil Burner
Here we provide electrical night lamp with aroma diffuser. Place some fragrance wax or oil into the dish of the night lamp and plug in the warmer.
Allow the appliance to heat the wax for 5 to 10 minutes.
The fragrance will then disperse around the room. Comes with Mirchi Bulb, one attached in the diffuser and the other with it.
Good to use as air freshener and ethnic look also add great piece for decor in your office and home.
Material: Ceramic

Exclusively handcrafted by Regional Artisans .
Good option to use in your home / office / reception / restroom/Spa/Hotels.