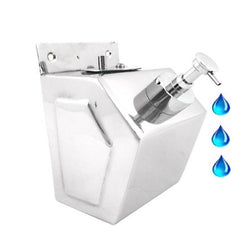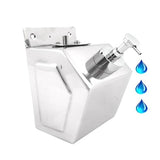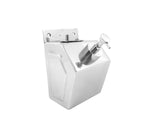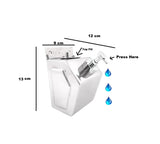 We are providing wide range of kitchen and bathroom accessories, Unbreakable super clear soap dispenser is one of them. It is made of high quality  Steel, easy to install and easy to care. It is a remarkable tool to own and install permanently. It increases the ease for you and your family and also saves space as it is compact in size. The look of the device is extremely pretty and would add charms to your bathroom.   Capacity of  500 ML will ensure it to be used for a longer time.
Capacity: 500 ML 
Material: Steel
Number of Pieces: 01
Good buy
Finished product is very good looking and sturdy.
Absolutely brilliant
I wasn't sure about the quality while buying it.
But to my surprise it turned out to be a lovely product.
Awesome product
U will love it when u receive it
Excellent
Looks just as described in the pic.