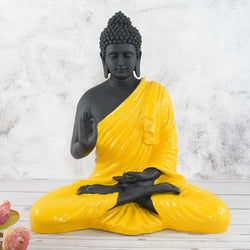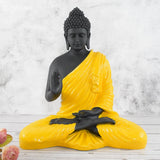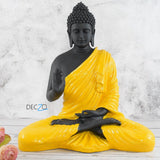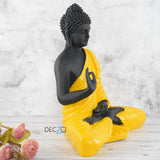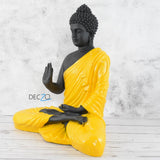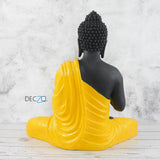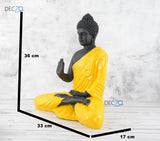 Buddha Brings Peace and Positive Energy at your Home . According to Vastu, placing the Buddha at different places in your home can impact your mental health and peace. He we present wide range of Gautam Buddha Statues for your home.
Add a sophisticated charm to your home with this elegant figurine that imparts a luxurious outlook to your home decor and adds a refined touch to the home front. The holders sparkle and glow when the tea light is added, giving a warm and romantic light. They can accent your home or office for the right decor. Perfect for adding a decorative touch to any bedroom, living area, dining table, office, spa, nursery, or even a foyer or entryway
Product : 1 Buddha Murti
Material : Polyresin
Design : Abstract
Country of Origin : India

Net Quantity : 1
Dimensions : 38x34x20 cm
Set Size : Single Pc
Care Instructions : Wipe with soft , dry and clean cloth, Avoid Water or chemical for cleaning, Store in dry place
Nice for the price ! Although it's not painted absolutely on point it's a lovely piece for 2500 something .. looks gorgeous on the side table or in an outdoor setting
Big Size Meditating Buddha Idol : Yellow
Big Size Meditating Buddha Idol : Yellow
Good buy
Finished product is very good looking and sturdy.