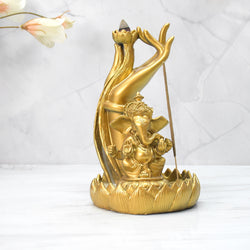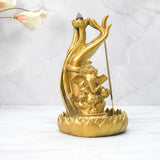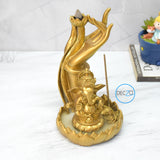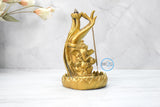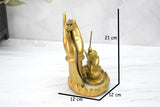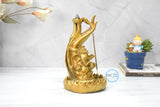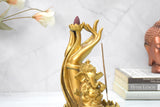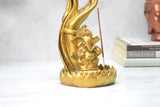 Application scope: Living room, bedroom, study, office, meditation room, yoga room, hotel, library,etc.
These marvelous resin incense burners will provide years and years of usage and are an easy way to add a beautiful fragrance to your home or office.
Incense burner creates an illusion of a smokey waterfall.
Simply place an incense cone at the top of the Incense Burner and wait for few seconds, smoke will flow through the sides .
It will give amazing look to your living room .
Material: Resin/Polyresin
Box Content: Ganesha Incense Holder, 20 Dhoop Cone
Size (CM) : 21x12x12
Care: Wipe with dry soft cloth.