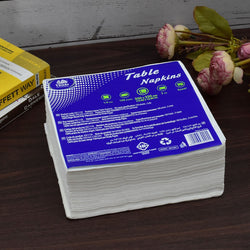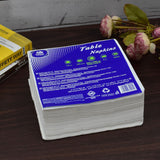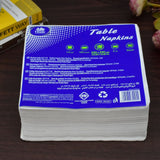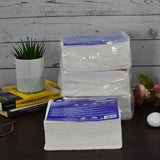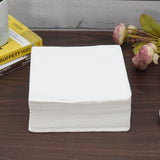 2 Ply,100 Sheets Per Box .Soft pack, ultra strong table tissue. supreme quality best pull out .Super absorbency. Made of 100% Virgin Wood Pulp with no fluorescent additives. Dimension of Single Box 16.5x16.5x8.5 CM. Sheet Size: 330x330 mm
Product : 400 Pieces Table Napkins
Type : Table Napkins
Material : Wood Pulp
Net Quantity : 400 Pieces

Features: Great Absorbency, Made of Wood Pulp
Uses: Table Tissue, Kitchen Tissues , Dashboard, Extra Soft and Extra Strong.