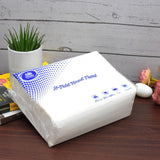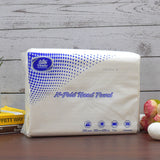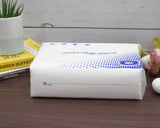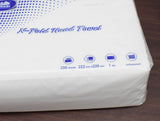 100% original wood pulp, raw material from international green supplier. 1 layer thickness, strong toughness, smooth and soft touching. Standard roll size, N-Fold hand towel, for home, hotel, office and etc. Firm and thick, perfect match of long and short fiber. Unique tridimensional absorbent technology, unbreakable in water.N-Fold Type 222*226mm Vinda Smooth Touching Embossment Hand Towels:1.250 sheets/bag,2.Embossment,3.Unbreakable in water,4.Smooth touching,5.222*226mm,
Roll length=52 mtre
Product : N-Fold Table Tissue

Tissue Type: Dry
Material : Wood Pulp
Box Content: 2 Packets of 250 Sheets Each
Net Quantity : 500 Sheets

Features: Great Absorbency, Made of Wood Pulp
Uses: Table Tissue, Kitchen Tissues , Dashboard, Extra Soft and Extra Strong.